Pan Controls Case Studies
---

Intelligent Indexer for S.P. Technology, Dundee
S.P. Technology design and build a wide range of special purpose machinery including assembly machinery for electronic components. Many of the small component parts are fed from vibratory bowl feeders. Normally the bowl feeder can be engineered to produce correctly orientated components. However for one particular elongated component this could not be achieved and the bowl feeder produced approximately half the components facing each way. A probe, PLC and indexing turntable was used to correctly align all the components by turning them through either + or - 90 degrees.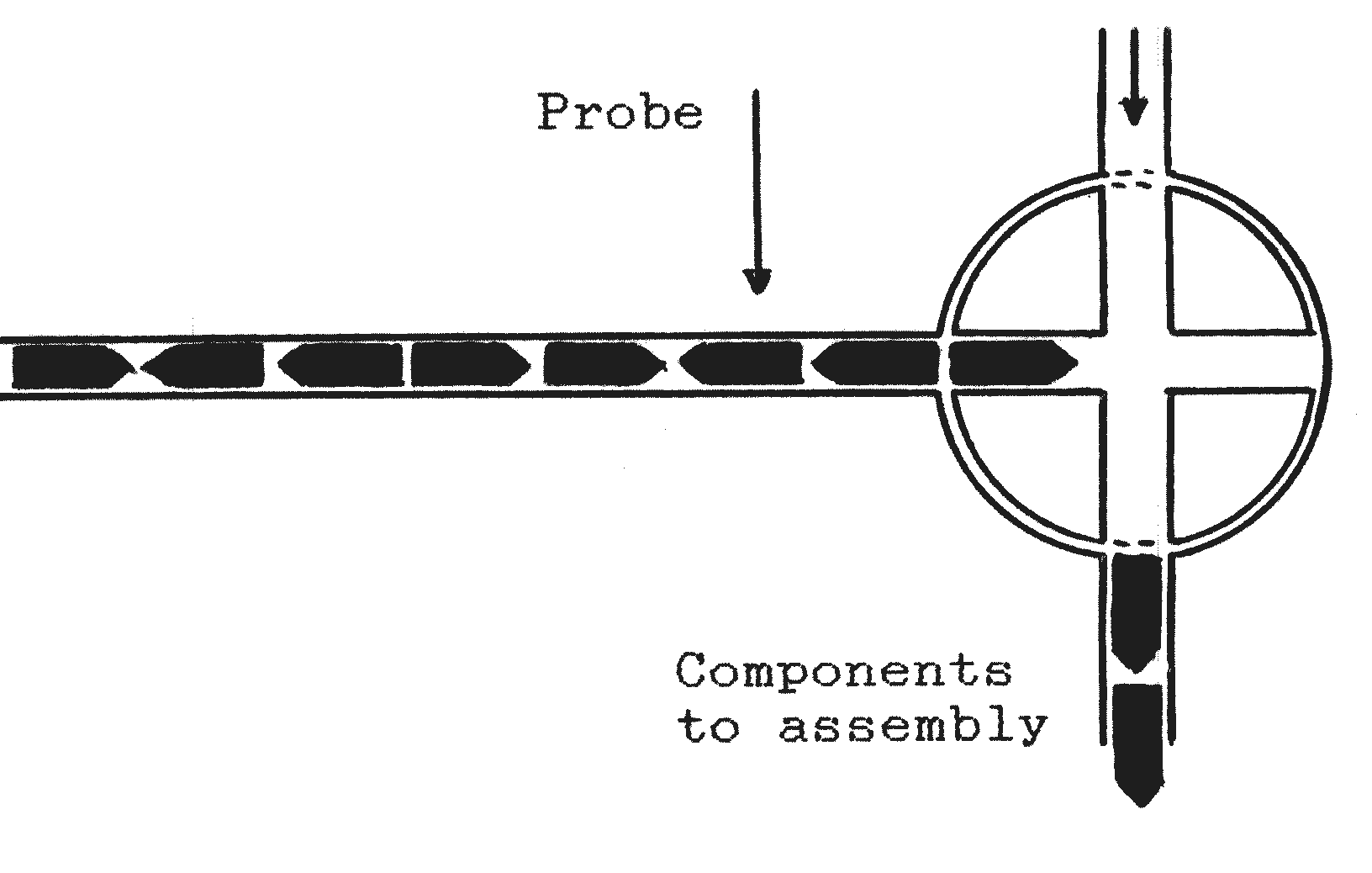 This worked reasonably well until the customer asked for the machine to operate twice as fast. Problems occurred with occasional blockages causing the stepper motor to lose steps.
Pan Controls supplied a brushed DC-Servo system and single-axis closed-loop controller to operate the turntable at the higher speeds. The use of a closed-loop controller prevented loss of position and allowed an intelligent response to blockages to be programmed in. This programmed response consisted of attempting a few reverse and forward movements to free the obstruction and failing that to report to the main PLC unit and attract an operators attention. This programming was achieved using the standard PAN programming language.
The use of a DC motor permitted high intermittent peak torques to be used to clear blockages compared with the normal rated torque of the motor. This and the intermittent indexing duty cycle allowed an economical size of motor to achieve the required increased throughput.
Pan Controls Limited
DRUMMORE
DOUNE
PERTHSHIRE, FK16 6AX
SCOTLAND
Telephone +44 (0)1786 850261
Fax +44 (0)1786 850387
email: sales@pancontrols.com
internet: http://www.pancontrols.com