Pan Controls Case Studies
---

Improving bag quality using pre-printed material at Smith Anderson
Smith Anderson are major manufacturers of paper bags, and have a large number of bag machines with in-line printers. The number of colours is limited to two, and the quality of print is generally inferior to pre-printing the material on a large flexographic printer.
In order to compete in a competitive market, Smith Anderson needed to be able to use the enhanced quality of pre-printing on their existing bag machine. This involved a replacing the direct mechanical link between the bag cutting mechanism (a rotating knife) and the paper feed with a servo motor. The servo motor was installed to drive the in-feed, and a position encoder was placed on the knife. In addition a registration sensor was installed to monitor the relationship between the printed material and the rotating knife.
The nominal pitch of the printed bag is keyed in to an operator interface. This sets up the electronic gear ratio of the paper feed to the rotating knife. When the first registration mark passes the sensor, its position with respect to the knife is checked, and the gear ratio is adjusted to gradually bring the
cutting position to the correct point. It is important that the adjustment is not made too suddenly, or the paper web will tear.
Within a few bags after starting the machine, a light comes on , indicating that perfect bags are being produced, and the register is continually checked for any stretching of the paper, or slight mis-matches.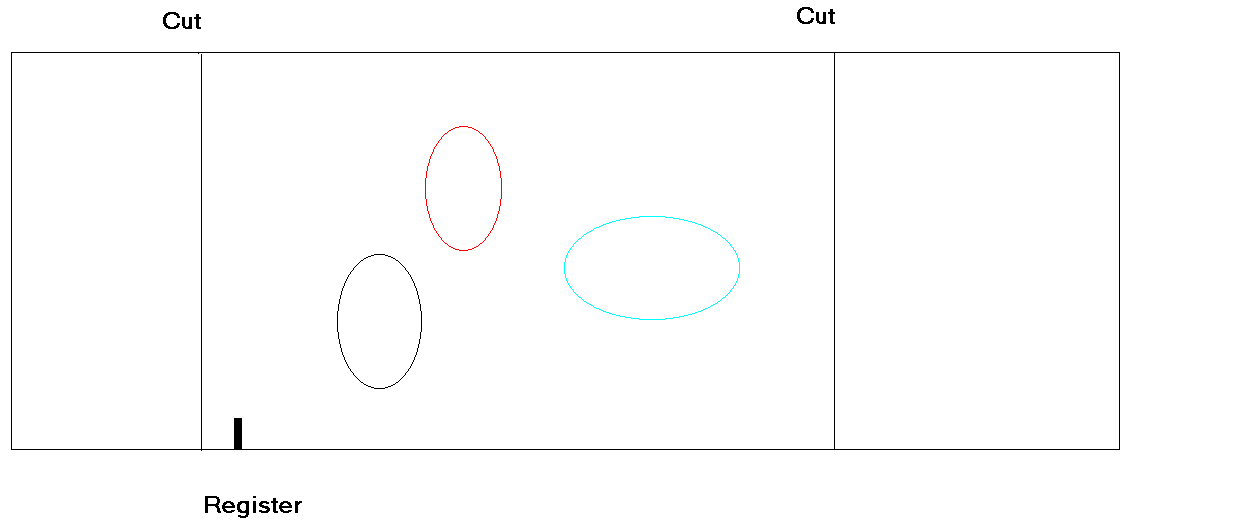 Pre-printed bag with registration mark.
This modification has been carried to several of Smith Anderson's bag making machines. It has allowed Smith Anderson to produce high quality printed bags, which would otherwise not have been possible with the existing machines.
Pan Controls Limited
DRUMMORE
DOUNE
PERTHSHIRE, FK16 6AX
SCOTLAND
Telephone +44 (0)1786 850261
Fax +44 (0)1786 850387
email: sales@pancontrols.com
internet: http://www.pancontrols.com