News from Pan Controls Limited
(Last updated 4th January 2003)


SMART CARD SYSTEM FOR MACHINE FLEXIBILITY



Pan Controls has launched a smart card system for use with the GP2 general purpose controller.
This is a panel mounting device, with a single cable connection (power and communication) to the controller. It allows data storage to standard memory Smart Cards (256 kBit capacity). This allows a machine to be configured for a particular product by means of a smart card. The machine might have relatively complex set-up procedures for different products. By using a Smart Card for each product, the set-up procedure need only be performed once.

Smart cards can be printed with information relevant to customers requirements.
---




VALUE CONTROL SYSTEM WITH INTEGRATED OPERATOR INTERFACE



Pan Controls has launched a 1/2 channel motion control system integrated with an operator interface.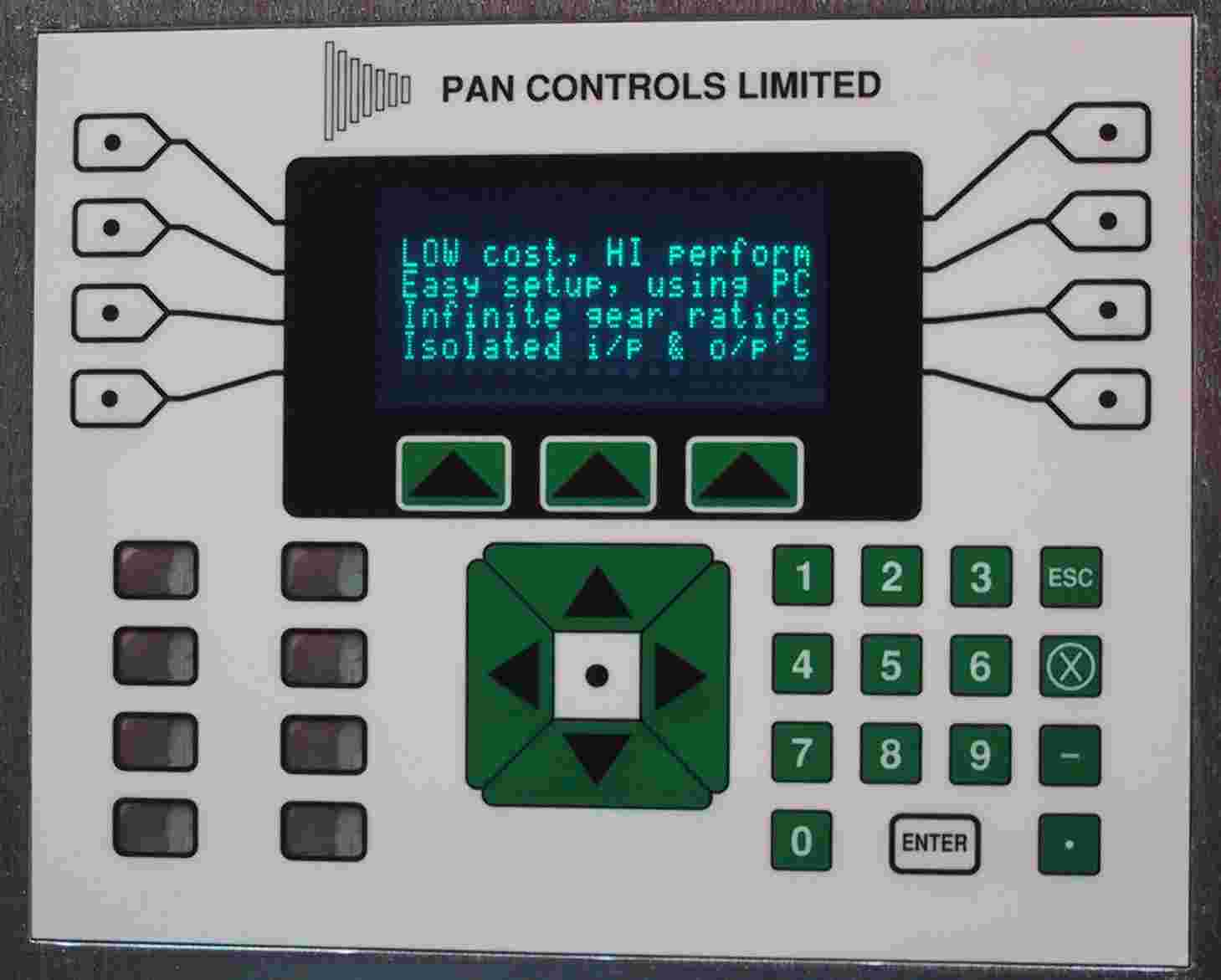 Closed loop position control 4 line Vacuum fluorescent display 40 key keypad 2 incremental encoder interfaces 2 bipolar 12 bit analogue outputs (0-±10v) 12 isolated digital inputs (24v DC) 4 high performance interrupt inputs 8 isolated digital outputs (24v DC) High level control language Non-volatile memory for stored programmes Hardware watchdog timer RS-232 serial interface PANTERM setup programme for PC
The new controller combines the functions of an operator interface with a fully featured motion control system. It can be set up to control any type of machine using a flexible programming language. Programmes can be developed on a personal computer using any text editor. User programmes can be downloaded using the PANTERM programme which is supplied with the controller.
The control system can be used in conjunction with Programmable Logic Controllers (PLC). Inputs and outputs can be defined individually or as multiplexed groups.
The value controller can be obtained direct from Pan Controls Ltd, or through distributors: